"Initially it was the rawness. When I heard The Message. I was listening to Devo, Blondie, New Wave Groups like that that were sort of Cutting Edge. I remember in 1982 you heard Foreigner on the Radio, Blue oyster Cult. I was ten at the time. When I heard The Message, what struck about was that the music was almost a nonexistent sound scape, it was very raw, the lyrics were so direct, it wasn't just poetry. This was exactly how it was. That was so powerful, it was like boom. And the next song I heard about three weeks later was Planet Rock. It was those two songs that ignited the fire. I was very fanatical." - DJ Shadow

So as this ever so tumultuous year draws to a close, we pay proper homage to the selective bunch of elite technique twisters, maniacal drum machine mutilators, and sample savvy sentinels setting the bar for this gritty musical generation. We here at Pimpin' Pens highly respect and admire all the trill pimp talk and slick verbage that spills from an artists beak on a record, but we truly understand that the foundation of a song, and basically what sets the tone, is the beat that laces the track. As DJ Shadow so eloquently put it, the DJ's and Producers are fanatical, they disect the sounds and rhythms so that words and voices can blend over them. It's fucking science man, lol. So here are some very cunning composers that deserve honorable mentions, fully equipped with some of their best works, flicks, and excerpts. Enjoy d-bags...

PreFuse 73:

One Word Extinguisher - Prefuse 73
Matrimonoids.... - Prefuse 73
Pete Rock:
A Little Soul - Pete Rock
"Pete Rock is one of the most legendary producers of all time" - Kanye West
Tha Game - Pete Rock, ghost face, raekwon
The RZA:
U Cant Stop Me Now - RZA
ice cream - wu tang
DJ Premier:
Nas Is Like Instrumental - Premo
Nas-Second Childhood - DJ Premier
Pimp C:
A Thin Line - Pimp C
"Back in 1999, 2000, we was all at a Gentlemen's Club in Atlanta ... At this time, I had a pole in the house. We all went back to the house and kept a party going til about 2 O'clock the next afternoon. It was me, Pimp C, Sleepy Brown and a whole bunch of others, man. We just had a great time. He was a great guy. Also the 'International Player's Anthem' video too, man. Pimp C's a legend." - Big Boi
Front Back Feat. UGK - T.I.
Madlib:
Montara - Madlib
Enter... Hot Curry - Madlib
Blockhead:
Expiration Date - Blockhead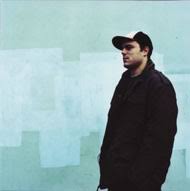 You've Got Maelstrom - Blockhead

Posted By

Los Diablo

for Pimpin' Pens